Active Adult Communities Hoschton GA
Living in an active adult community can offer several advantages for individuals who are looking for a vibrant and engaging lifestyle in their retirement years. Here are some key advantages:
Active adult communities typically have age restrictions, often 55 years and older. This ensures that residents are surrounded by peers who are at a similar stage in life, fostering a sense of camaraderie and shared experiences.
These communities are designed to encourage social interaction and a sense of belonging. Residents often have access to various social clubs, interest groups, and planned activities, providing ample opportunities to meet new people, make friends, and build meaningful relationships.
Active adult communities often boast a wide range of amenities and facilities catered specifically to the needs and interests of retirees. These may include fitness centers, swimming pools, golf courses, tennis courts, walking trails, community centers, libraries, and more. Such amenities make it easier to maintain an active and healthy lifestyle while providing convenient options for recreation and leisure activities.
Many of these communities offer maintenance-free or low-maintenance living options. This means that tasks like lawn care, landscaping, and exterior maintenance are typically taken care of by the community management, allowing residents to spend more time enjoying their retirement rather than worrying about household chores.
Some active adult communities may have on-site or nearby healthcare facilities, including clinics, medical offices, or even retirement homes or assisted living facilities. This proximity to healthcare services can be beneficial for residents who want convenient access to medical care and support as they age.
These communities emphasize an active and engaging lifestyle, offering a plethora of activities and programs tailored to the interests and preferences of retirees. This may include fitness classes, yoga, dance lessons, art workshops, educational seminars, cultural events, and day trips. Living in such an environment can inspire individuals to stay mentally, socially, and physically active, promoting overall well-being.
For more information get your Free Guide to Aging and Housing Here
Seniors Helping Seniors
Jim and Judy Crawford live and work in Hoschton, GA, and have been licensed real estate brokers in Georgia since the mid-1980's.   
They established Dream Street Properties LLC 23 years ago.
Judy is a former Nurse and Jim is a US Army Veteran. Call or Text at 404 663-0793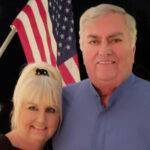 Active Adult Communities in Hoschton Georgia
Cresswind at Twin Lakes
Cresswind is thoughtfully designed to include amenities that appeal to senior buyers.  The Club at Cresswind features include a fitness center, lake, and swimming pools.
More on Cresswind at Twin Lakes.
Dell Webb Chateau Elan
A Dell Webb active adult community conveniently located near the Noth Georgia Medical Center, Braselton, and I-85.
There are some resales there and a few nearly completed.  It takes about 9 months to build a new home for you there.
More on Dell Webb Chateau Elan
Village at Deaton Creek
The Village at Deaton Creek is also a Dell Webb community that is built out so all listings will be resales.
More on Village at Deaton Creek
Below are the listings in active adult communities in Hoschton, GA
Please call us if you would like to see one of these homes or visit one of these communities. 404 663-0793